PROFESSIONAL FIGHTERS
Levan Curuli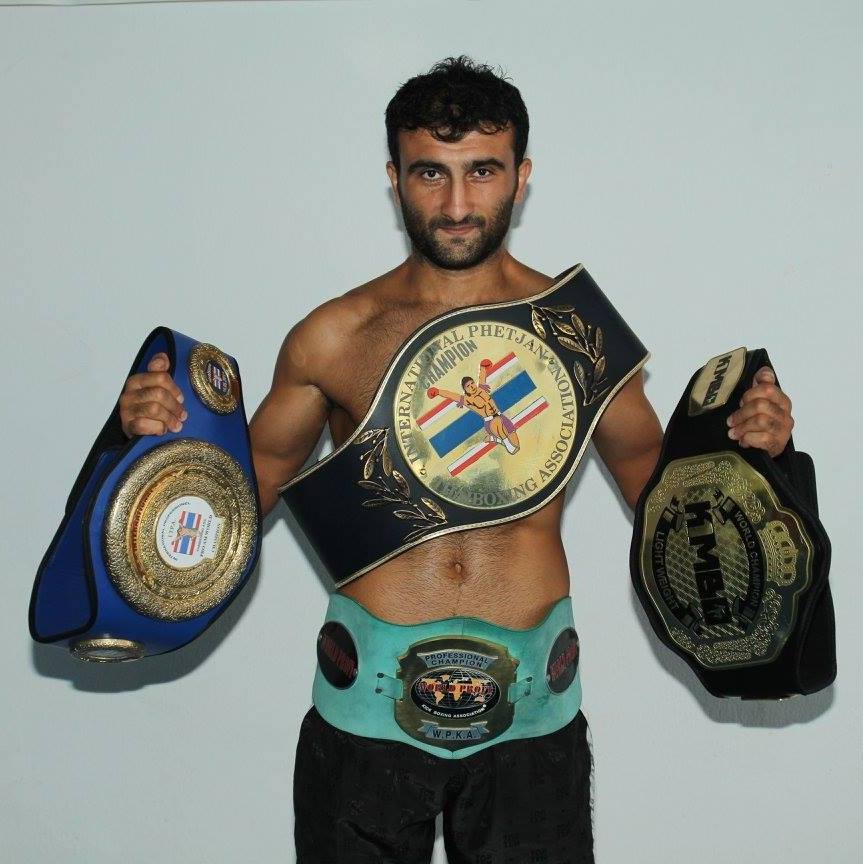 Name:­LEVAN
Surname:­GURULI
Nick name: ­THE WOLF
Fighting weight:­ 70-73
Height: ­185
Date op birth: ­1983
Country: ­GEORGIA
City: ­GIANNITSA GREECE
Nationality: ­GEORGIAN
Airport:Thesalloniki­
Pro Record: ­73-59-15KO
Gym:­MAGMA TEAM
Titles:­KIMBO. COLOSEUUM.IPTA.FIGIT NIGHT
Video: https://www.youtube.com/watch?v=QkNGTleDbMw
Alexandros Vasileiadis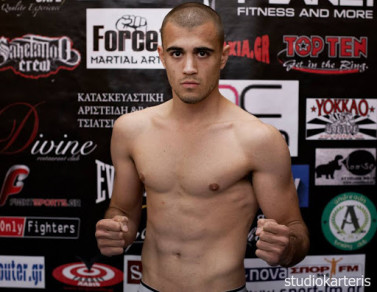 First + Last name: Alexandros Vasileiadis
Nationality:Hellenic Representing
flag:Greek
Place of birth (City): Athens Living
Country: Greece Living City:Athens
Nearest Airport: EL.Venizelos
Date of birth:10/04/1990
Height: 1.80
Normal weight: 75 Fighting weight: 71
Pro Record W-L-D: 14-4-0 Pro KO victory: 2
Am Record W-L-D: 31-4-0 Am Record KO victory: 10Rules K 1/MMA: 3
Fight stance (orthodox or southpaw): orthodox
Gym name: Pliakos Camp
Titles, federation, weight and year: Pro: S1 Hellenic 72kg 2012, Iska Hellenic 72kg 2017 , WKF Hellenic 72kg 2019  Pro Amateur: WMO World champion 71-75kg 2014 , WMO Hellenic 2016 72kg, IFMA Gold Metal Antalya Turkey European Open 71-75kg 2018
Video link: https://youtu.be/hPH5JHwE0pE
Sherdog:Copy passport: AP2750028
Please tell clear in the video link who your fighter is (red or blue corner).
Tsigos Giannis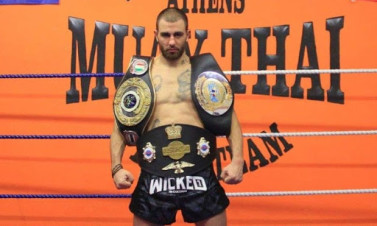 First + Last name: Tsigos Giannis
Nationality: Greek Representing
flag: Hellas
Place of birth (City): Athens Living
Country: Greece Living
City: Athens Nearest
Airport: El. Venizelos
Date of birth: 2-2-91
Height: 1.71 Normal weight: 69 -70kg Fighting weight: 67 -69 kg
Pro Record W-L-D: 8-5-0Pro KO victory
Am Record W-L-D: 17-17-0 Am Record KO victory: Rules K-1/MMA: K1 -Muay thai
Fight stance (orthodox or southpaw)
Gym name: Pliakos Camp
Titles, federation, weight and year: *MTGP Hellas 69 kg 2019 *WMC Hellas 69 kg 2018 *ISKA Hellas 69 kg 2017 *WMO Europe 71 kg 2017 Video link: Copy passport: Please tell clear in the video link who your fighter is (red or blue corner).
Video link: https://www.youtube.com/watch?v=lSFV7IqD3Xc
Porfyropoylos Pantelis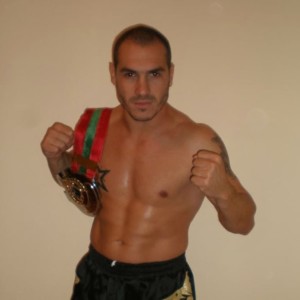 First Name:Pantelis
Last Name:Porfyropoulos
Date of birth:27-11-1982
Nationality :Greek
Country: Greece
Living city :Naoussa
NearestAirport: Thessalonikis
Height:1.74
Weight class 78-80kg
Fighting rules:K-1 – Thai Boxing
Pro records: 24 Amateur: 8 Fight
stance: orthodox
Gym Name: Magna team
Coach Name:Stavros Mitskolavas
Management: Stavros Mitskolavas
Title: IPTA
Lambis Dingas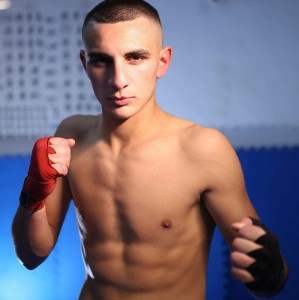 Name:­LAMBIS
Surname:­DINGAS
Nick name: ­THE WOLF
Fighting weight:­63
Height: ­170
Date op birth: ­2002
Country: ­GRECCE
City: ­GIANNITSA
Nationality: ­GRECCE
Airport:­Thesaloniki
Pro Record: ­10.9.2KO
Gym:­MAGMA TEAM
Titles:­ISKA.IPTA
video:
 https://www.facebook.com/donzouan.oa/videos/2155426804582953
/UzpfSTEwMDAwNzA5MTM4MDM3MToyMzg4MDMzODI0Nzc2MzA
3/?lst=1293506818%3A100007091380371%3A1581238958
Katsaros Vasilis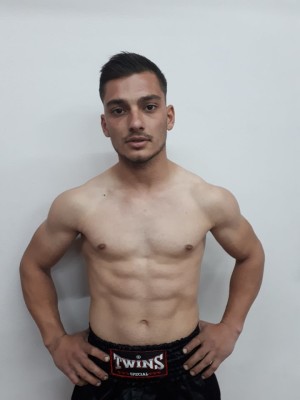 First Name:Vasilis
Last Name:katsaros
Nick Name:
Date of birth:30/04/96
Nationality:hellenic
Country:greece
Livig City:Mesologgi
Nearest Airpot: Al.Venizelos
Height:1.66
Weight class:-60
Fighting rules:k1 muay thai
Pro record:W/L/D :17/14/0 Am record:W/L/D
Fight stance:orthodox
Gym Name:Paliouras team
Coach Name:spyros paliouras
Management:spyros paliouras
Titles:1times winner in mad dog tournament bronze metal panellenics championships kick boxing E. O. M. A silver metal panellenics championships muay thai P. O. M
Video:https://www.youtube.com/watch?v=KMwaW7RQH3k
Follow:instagram:katsarosvasilis
  Abdala katerina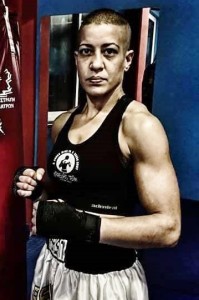 First Name :Aikaterini
Last Name :Ampntalla
Nick Name:Aikaterini 'the dog' Abdalla
Date of Birth:19/01/1988
Nationality:Greek
Country:Greece Livining
City:Patras
Nearest Airport:Athens
El.Venizelos Height:1.67
Weight class: 62
Fighting Rules :K1
Pro Record:W/L/D: 5/6/1
Am Record:W/L/D: 3/1/0
Figth Stance : Orthodox
Gym Name : Fitathon Karelias team
Coach Name: Karelias George
Management:Dometiou Annis
Titles: 2 gold medal in WKF European Championship
Video:https://www.youtube.com/watch?v=LOyuitKOrGI
Follow: Facebook: Abdalla the dog Aikaterini
Instagram: Katerina Abdalla
Sherdog:-
Diana Valieva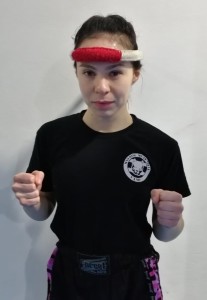 First Name: Diana
Last Name: Valieva
Nick Name:
Date of Birth:11-1-1995
Nationality: Greek/Russian
County:Greece/Russia Living
City:Kiato
Nearest Airport: El.Venizelos
Height:1.57
Weight class: 45-48kg
Fighting Rules:K1 – Muay Thai
Pro records: Amateur: 8/6/1 k.o.
Fight stance: orthodox
Gym Name: mad dog camp
Coach Name: Annis Dometiou
Management: Annis Dometiou
Titles: Nathional Champion 2019
Video:
Follow:@dianavalll Sherdog: